The Pod
When we visited America in March this year there were a couple of locations that I knew I wanted to visit to capture long exposure photographs where tripods were not allowed.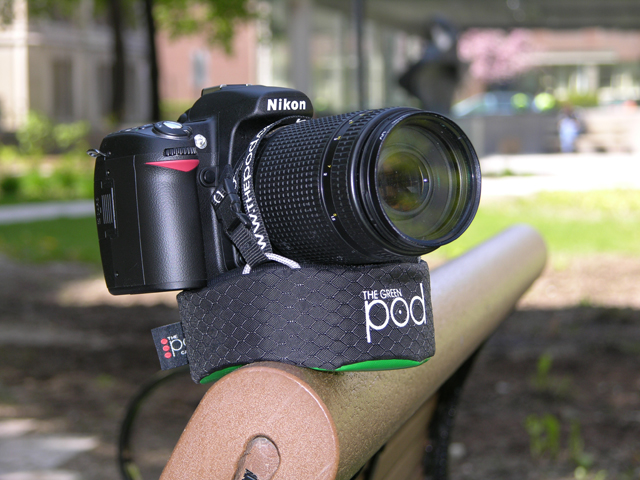 A couple of weeks prior to going I began researching alternatives that would provide me with a stable base in these locations and I came across a number of products before I stumbled across The Pod.
The Pod is a Canadian designed product which is a circular bag filled with beads - basically a bean bag. On the top of the bag there is a standard tripod screw-in mount fitted which enables it to be securely connected to the camera. For those who use a battery grip you can purchase The Cube add-on which is a square block secured by velcro and supports the lens.
There are two versions, Red and Green, and the most appropriate one will depend on the type of camera and size of lens you are using. I purchased the Green Pod (screw-in mount located at the rear) together with the cube and have found it perfect for my setup.
I looked at a number of other bean bag products but they appeared to be geared towards wildlife / sports photographers and were much bigger in size.
I experienced no issues with The Pod supporting the weight of my camera... even when were were 70 floors up at the Top of the Rock with strong winds! The strap provided keeps the lens firmly in place.
The pod is small and compact and can fit very easily in a rucksack, handbag or a small camera bag. This made it ideal when I didn't want to lug around my tripod all day but wanted to ensure if there was a photograph I wanted to capture than needed a longer exposure I would have the opportunity to attempt it.
It worked perfectly when all I had to balance it on was a railing, ledge or fences and it meant I was able to get photographs that I otherwise wouldn't have been able to capture.
The Pod is definitely something I will use in the future, particularly if on city trips and I don't feel the need to carry a tripod with me all day or where I know I will be going to a location that a tripod can't be used but a longer exposure is required that taking handheld would not yield the best results.
I purchased my Pod from Rigu, the UK dealer for them and the two photographs above were both taken using The Pod in New York City.